EuroLux Home
Exploring Antique Furniture and Home Decorating Ideas

Antique Beds: Styles and Tips
If you're into old furniture, you know nothing makes a statement in your home quite like a quality antique bed. Something about the class and style of these pieces keeps designers coming back. Simply put, they don't carve bed frames, headboards and footboards quite like they used to! In the age before machine carving, the quality of bedroom furniture was decided by the skill of the craftsman and the quality of materials. Each piece was crafted in its own unique way, without the standardized sizes and parts. What does that mean for furniture enthusiasts looking to add antique style to their bedroom? And how do you go about choosing the right antique bed for your home?
In this post, we'll go over some of our favorite styles of 19th century and 20th century beds, as well as go over some of the ins-and-outs that will make your interior decorating life easier.
The Best Antique Beds
Whether you're looking for a taste of the French countryside, or the prestige of a London palace, an antique bed is a great place to start.
Victorian
Named after Queen Victoria and the era of English prosperity she helped to usher in,  this style is sure to make you feel like royalty. Often crafted from solid woods such as antique oak, a Victorian style piece would be a great fit in your elegant bedroom set. This is a relatively popular style, so it won't be too difficult to find other antique furniture to complement your bedroom's centerpiece. Victorian beds always impress. Similar styles include the Regency style.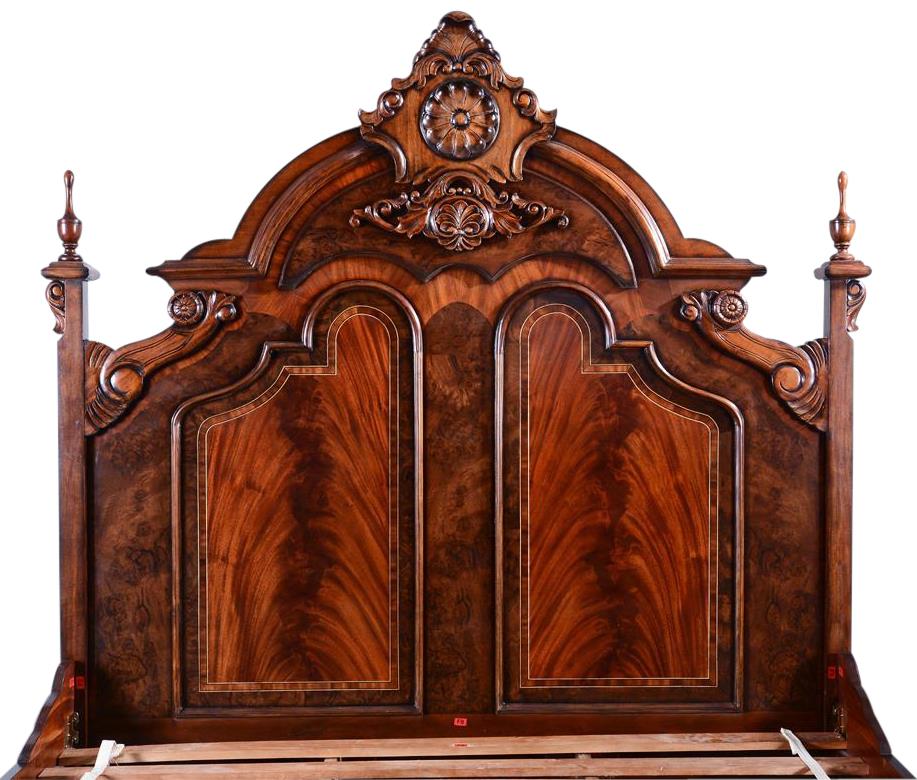 Louis XVI
The Louis XVI style, as you may be able to guess because of its name, is an antique French furniture movement. Characteristics of this style include taking a neoclassical approach, which means there are themes and motifs from ancient Greek architecture. Whether you choose a rosewood, oak, or mahogany bed in this style, we think you'll be impressed.
What You Should Know About Antique Beds
Whether you choose an iron bed, 4-poster bed, canopy bed or brass bed, picking the right antique piece can be a journey. There are more elements to take into account than just looks. For example, since these pieces were crafted before standardized sizes, you may need to get a customized mattress to fit the bedframe. In the old days, there weren't king size beds, queen size beds, full size beds or double beds- they were tailored to the requirements of the user. If you need a custom mattress designed for one of your bed frames, here is a good place to start. One thing is certain- whether you choose a Rococo, Louis XV, Mid-Century Modern, French Country, or Art Deco bed, you'll be making a style statement in your antique bedroom or guest room. We wrote a post covering all of the staples of bedroom furniture. If you're interested in learning more, you can check it out here.
At EuroLuxHome.com, we have a wide selection of antique bed frames and bedroom furniture. From sleigh beds to daybeds, our collection has something for everyone.