EuroLux Home
Exploring Antique Furniture and Home Decorating Ideas

Furniture Spotlight: Antique Sideboard
Every once in a while, we get a high quality piece of furniture that we can't help but write about. This antique French sideboard is one of those pieces. This oak sideboard has everything we look for in a piece of antique furniture. It's sturdy. It's made of quality material. Its craftsmanship has withstood the test of time. For a piece to survive long enough to become antique, it takes skilled carpenters. Whoever crafted this Henry II Buffet Server clearly knew what they were doing. With the aged wood, it likely looks better than the day it was created!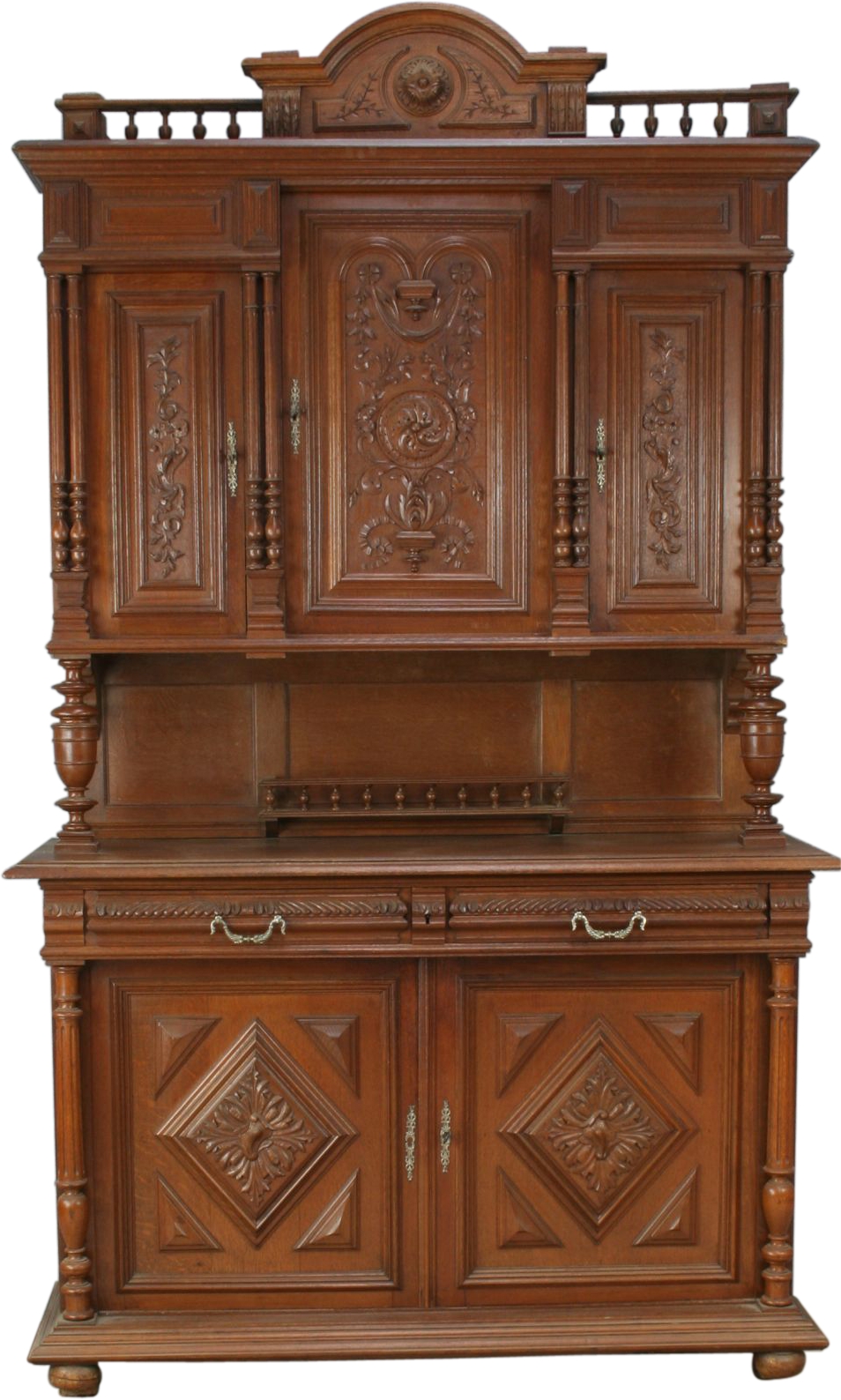 There is something commanding about the presence of an antique sideboard. Maybe it's the hours of work it takes to create one. Or it's the attention to detail that a quality piece demonstrates. Maybe it's the sheer scale. There are many types of quality pieces of furniture in this style that could make a great addition to your home. But we are particularly impressed by this one.
Quality Craftsmanship
Crafted around the late 19th century or early 20th century, this wood sideboard provides shelving for storage space in addition to its style! Using solid woods such as solid oak make it able to store heavier items. You'll find that a piece like this is a great way to store collectibles! You will notice the intricately carved oak cabinet doors of this antique buffet, making you feel like 19th century royalty. Most antique oak furniture has this effect.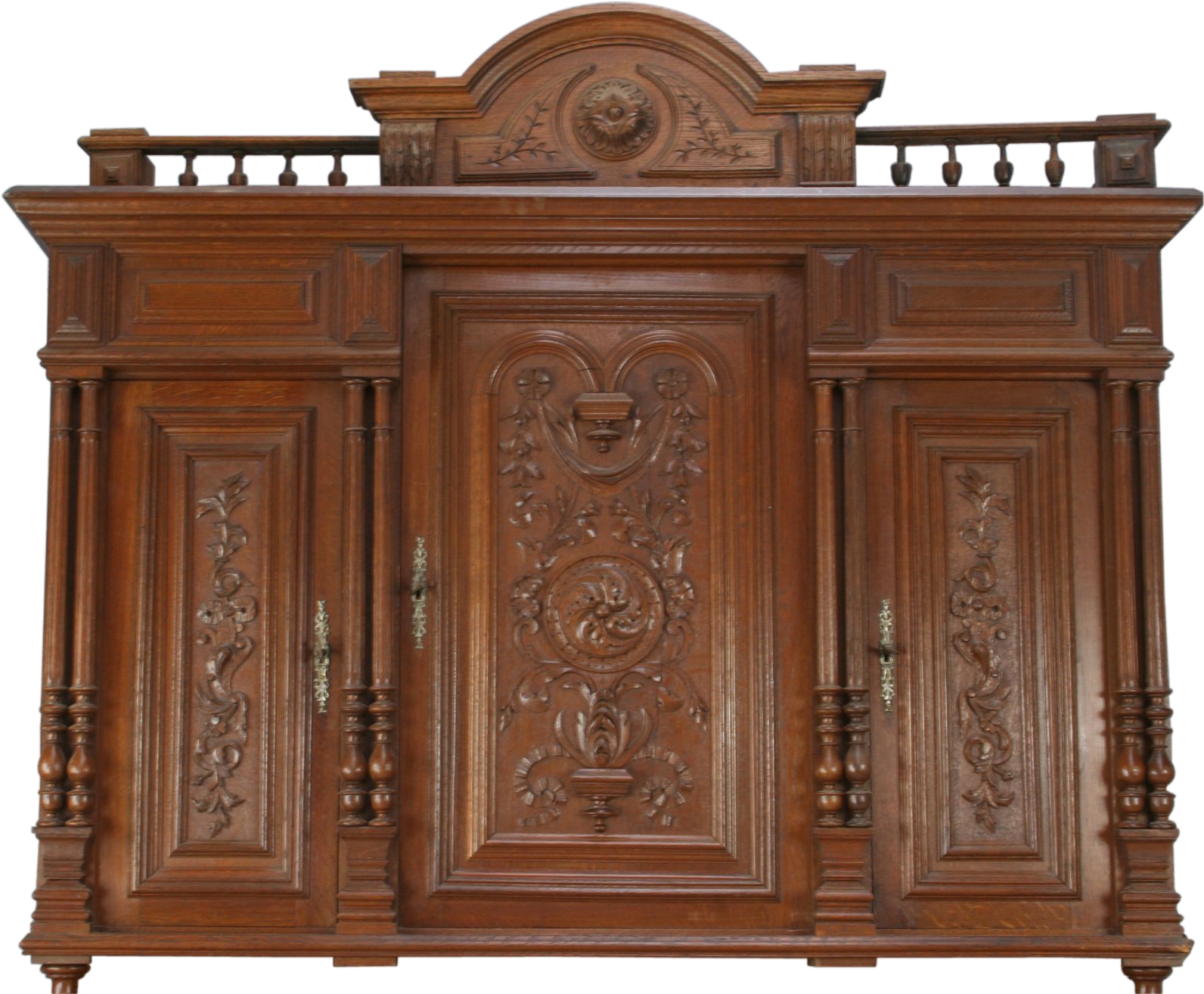 Like most antique and vintage sideboards, we'd recommend you place this in your dining room or living room. We can set you up with dining furniture such as a dining table, or a bookcase or credenza to match! A quality buffet could also look great in your entryway or home office. Regardless of whether you choose to put a 2-door sideboard like this one, it's going to impress. Use it for style, use it for storage, or use it for both! One thing is sure when you're shopping for antique sideboard buffets: you're getting versatility.
Antique Sideboards at EuroLuxHome.com
At EuroLuxHome.com, we've got all sorts of antique furniture available. From Victorian walnut sideboards, to antique English dining room furniture, to marble top mahogany sideboards with a hutch and more, we've got the furniture to meet your needs. From Louis XV to Mid-Century Modern, Arts and Crafts, Queen Anne and more, each piece from our collection is sure to become the focal point of your home. With quality materials like rosewood, pine wood, teak and more, this furniture is built to last.