EuroLux Home
Exploring Antique Furniture and Home Decorating Ideas

How to Decorate Your Bedroom: A Guide
The average human spends more time in the bedroom than in any other space in the home. Quality interior design can ensure that that time is well spent! Everyone wants to sleep in style, to wake up in an immaculately decorated area. But with so many furniture and lighting options, the process of creating your perfect sleeping can seem daunting. But if you stick to your style and know how to pick the right pieces, you'll be living in luxury for years to come.
Bedroom Ideas: Picking Your Style
If you can imagine it, then chances are a furniture maker has created it. Interior design is an art form that has been honed for centuries to match all sorts of tastes.
Further Reading: Design Styles Defined
Victorian Style Decor
If you're looking for a regal, old fashioned style, we'd recommend checking out some Victorian pieces. As the name would suggest, this style is inspired by the craftsmanship of 19th century England. This is a great route to go when considering how to decorate your bedroom.
You can consider Victorian design a "revivalist" style- that means that its original creators used motifs from other styles past. A history within a history, if you will, since many of Victorian pieces you'll find are genuine antiques! Tastes change over the centuries, but this English furniture style has withstood the test of time. As an added benefit, referencing other styles means Victorian furniture can match with most Old World styles too. Versatility, beauty, and craftsmanship from generations ago- what's not to love?
Mid-Century Modern Design
Maybe you're a more modern person. But not too modern. If that's the case, then perhaps the Mid-Century would be a better fit. As the name suggests, this type of design rose to prominence in the 20th century. Its sleek, clean lines are a change of pace from more antiqued furniture styles, reflecting the modern, changing mindset of the era. If you've ever watched the show Mad Men and admired the layout, this is the design for you! This is a style that will fit well if your desired home decor is more contemporary, but might look out of place among the patinas and veneers of antique furniture.
French Bedroom Furniture
As European antiques dealers, we can't help but give a mention to a wide array of antique French furniture styles. Many of Europe's most prominent design movements originated from France. It was customary for many monarchs to popularize their own furniture styles, leaving a creative legacy that still exists today! Whether you're looking at a Louis XV or Louis Philippe piece, one thing you'll notice is how each ruler adds a touch of their own personality. For example, if the King was an avid hunter, then the carvings might include animal scenes.
Whatever your style, just know that you have options. There really is something for everyone in the world of furniture.
A tip about antique beds- most antique beds were made before the standardization of mattress sizes. You'll probably need to have a mattress fitted for optimal comfort, but we think the luxury makes it worth it. Back when furniture was designed by and for kings, king size was whatever the king wanted it to be.
How do I tell if my furniture is high quality?
So you've decided how to decorate your bedroom, and now you're choosing your pieces. The first thing you should look at is the material used. High quality furniture is generally crafted from solid wood such as mahogany or oak. These materials make up most antique furniture, and are a large part of why it lasted long enough to become antique!
Depending on the age of the furniture, imperfections may be a good sign! Keep in mind that most antiques were crafted by hand. A slight curve or blemish in the construction can signify that the piece is a legitimate antique, not made on an assembly line. A slightly crooked desk may actually be much more valuable than a perfectly shaped one! Not to say that modern pieces aren't lovely as well. It's just important to consider the age of your bedroom decor when making any judgements. A slight blemish here and there won't harm the integrity of the piece- it's survived this long, after all.
If you find something in need of refurbishing, don't write it off just yet! Check out our guide here to see if your piece is salvageable.
BONUS TIP: If you've found what you're looking for, don't forget to measure your door frame to make sure it fits! This is usually only a problem with larger pieces of furniture, such as sofas and desks. Still, there's nothing worse than finding your next centerpiece, only to realize you can't get it inside the house!
Organizing Your Bedroom Furniture
So you've picked your style. You've bought all the furniture you need, and have even managed to get it through the door! So now what? It's time to arrange.
A few things to keep in mind- first, make sure to consider natural lighting when placing your bed. You may not want the sun shining in your eyes every morning. Or maybe you do. You'll probably want to choose a lighter color of paint, even if you have dark furniture. This is because dark furniture has a way of absorbing sunlight. The more natural rays flowing into your room, the more spacious it will feel and the more it will complement your furniture.
Storage Matters
Unless your bedroom is several square miles across, you'll have to think about space limitations. Fortunately, there are a variety of lovely decor options that serve this practical purpose. Maybe a dresser with plenty of drawers could be the versatile piece your home needs. Nightstands, especially larger ones, are also a great way to meet this need. If you can imagine a piece of bedroom furniture, chances are a storage variant of the piece exists! We've even seen footboards with added compartments for your belongings. The more items you can store in your furniture, the more room you have for furniture.
Further Reading: Maximizing Your Bedroom Storage
Tall furniture such as shelves or tall dressers can also be a great way to preserve floor space. Think vertically!
Bedroom Lighting
The lighting you choose for your space will drastically impact the look of your furniture. Whether it's bedside lighting or a chandelier hanging from your bedroom ceiling, picking the right light fixtures is important. When deciding how to decorate your bedroom, you've got to think of the glow!
Not every room is wired properly for a ceiling light, and not ever ceiling is tall enough for a chandelier! This can seem like a barrier between you and your bedroom lighting ideas. Fortunately, there are still plenty of great choices, such as floor lamps, table lamps, wall sconces and more. Remember, lighting has as many different different styles as furniture, so make sure the piece you get matches the rest of your interior design! Victorian style overhead lighting probably wouldn't be a very good blend with a Mid-Century Modern bedroom.
For a more in-depth look at one of our favorite lighting choices, check out our chandeliers guide here!
And of course, we can't forget natural light. A few well placed mirrors can amplify the sun coming through your windows, providing a warmth only nature can offer!
Combine the right ambiance from natural light sources with quality lighting fixtures and your furniture will thank you for it!
Picking the Right Bed
Most standard furniture rules apply to your potential bed. You're looking for something made out of a solid, high quality wood. Whether it's a modern bed or antique bed, the bed frame should be sturdy. If you're going with a piece that has an upholstered headboard, make sure it's crafted from leather, faux leather, or a durable fabric. The last thing you want is a scratch or tear in your brand new king bed!
Here's an example we couldn't help but mention. We delivered this Louis XV bed to a customer in Ocean Springs, MS. Notice the level of detail in the carving. It may sit low to the ground, but it's certainly not low profile! The bed design features an ornate wood frame, carved on every inch. There is not a single space on this piece that its creator did not decorate.
This bed is a lovely intersection between the Rococo and Louis XV styles. French Rococo is a tried and true movement in home decor. It often features these sweeping curved lines, adding a sense of elegance. This particular bed is crafted from walnut wood, guaranteeing its stability. After all, that's why this piece has lasted since the early 1900s!
Don't Forget Platform Beds!
A platform bed may provide a "sleeker" look than a traditional box spring, if that's what you're going for. These can still offer all the lovely upholstery, tufted headboards and modern design you could want! Platform bed frames come in all shapes and sizes, with different slat types to suit your needs. You could even consider a metal platform bed for added stability. Contemporary beds are often crafted with specially engineered wood to produce the same durability.
Don't forget about storage beds either. These are a great way to improve storage space in a small room, making even more room for your furniture!
Keeping Your Bedroom Decor Personal
At the end of the day, everything comes down to your own personal taste. We can help point you in the right direction, but home decor is an art- it reflects who you are. There's no "correct" headboard to choose, and there's no accent lighting that will work in every situation. You are the master of your own master bedroom.
If you're a minimalist person, then choose a minimal style! There's no need to overdo it if you don't consider yourself a fancy person.
Whether you have a modern style approach, or an antique bed that fits into neither the king size or queen size category, there are options.
Don't Forget Bedroom Accessories
Once you've got your fundamental pieces in place, it's time to fill in the gaps. This is where you can really let your personality take over! For additional floor decor, maybe an area rug could be the splash of color you need! These can create a focal point, and enhance a small space or piece of furniture. A set of throw pillows could make a daybed pop!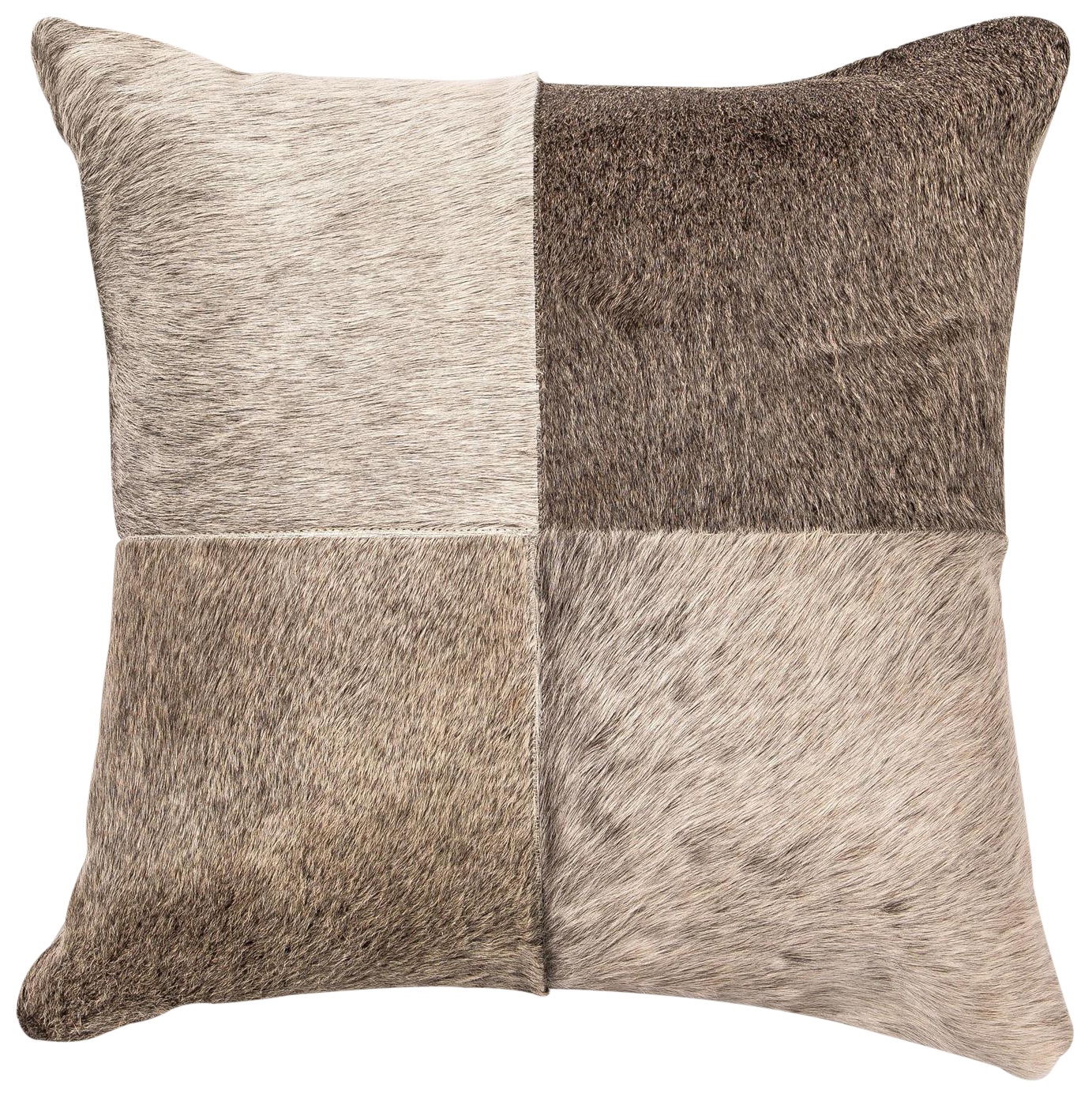 A bookcase could be great for any readers out there, and has the benefit of storage space to organize your belongings! It also opens up even more decorating ideas, giving you the option to display all your favorite trinkets.
With these tips, you'll be sleeping in luxury! Don't forget that your home decor is a reflection of you and your tastes. There's no right or wrong way to do it, so get creative!